A lady has revealed on her social media(Twitter) page that, If your genotype is AA and you Marry someone with genotype AA, you are wicked.
Genotype is the entire genetic constitution of an individual, That is, the genetic makeup of an organism or group of organisms with reference to a single trait, set of traits, or an entire complex of traits. In a nutshell: your genotype is your complete heritable genetic identity; the sum total of genes transmitted from parent to offspring.
In marriage, it is often advisable for couple planning to get married to know their genotype on time, to avoid misconception. Consequently, a person with genotype AA can Marry anybody. But a person with genotype AS should not Marry SS or AS and AC.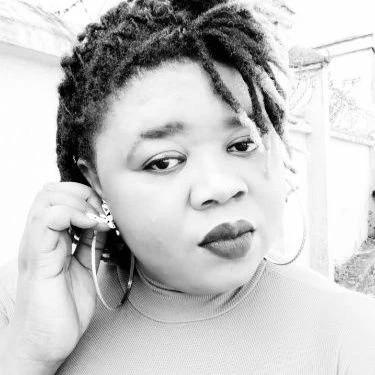 However, a verified Twitter user, Faith B, has said that it is wickedness to have genotype AA and still Marry AA. According to her, if you have AA, you should look for one with AS, SS, or Ac and marry, instead of wasting it. She added that she broke up with her man because she discovered he was AA.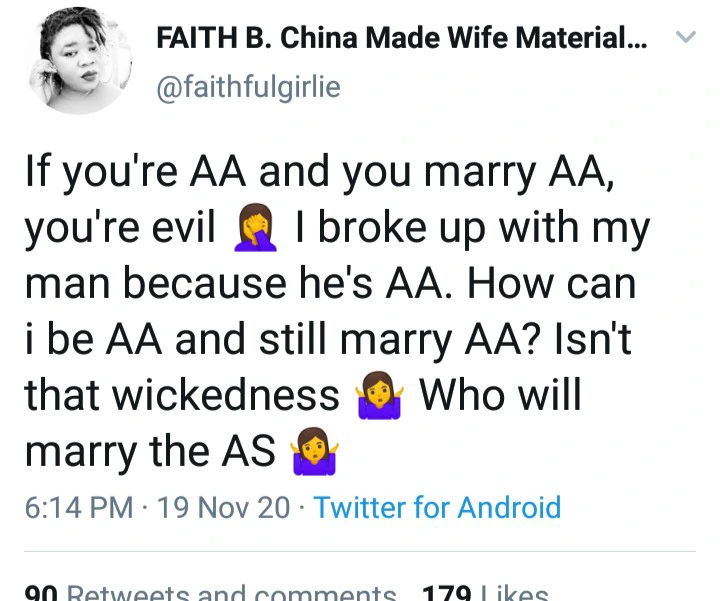 When it comes to the issue of love, it is often difficult to read between the lines. People who are in love, most times don't consider whether the genotype of their spouse is AS, SS, or AC, let alone breaking up with someone because the person has AA genotype.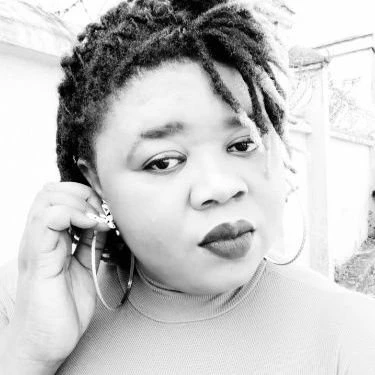 In the comments box, many people have reacted to the post. Most people see Faith B. as not being serious in the relationship she allegedly ended. According to them, being AA as the man is not criteria to end a relationship she had built for some time. While a few others, think anyone with AA shouldn't Marry AA. See screenshot of some of the comments below: